How we can help you?
We find that young women can either be very receptive to parental support or strongly object. Both reactions are completely normal but we need to follow the wishes of the young woman we are seeing. Your daughter will have grown to rely on you for moral support and at this point she is likely to need your help more than ever.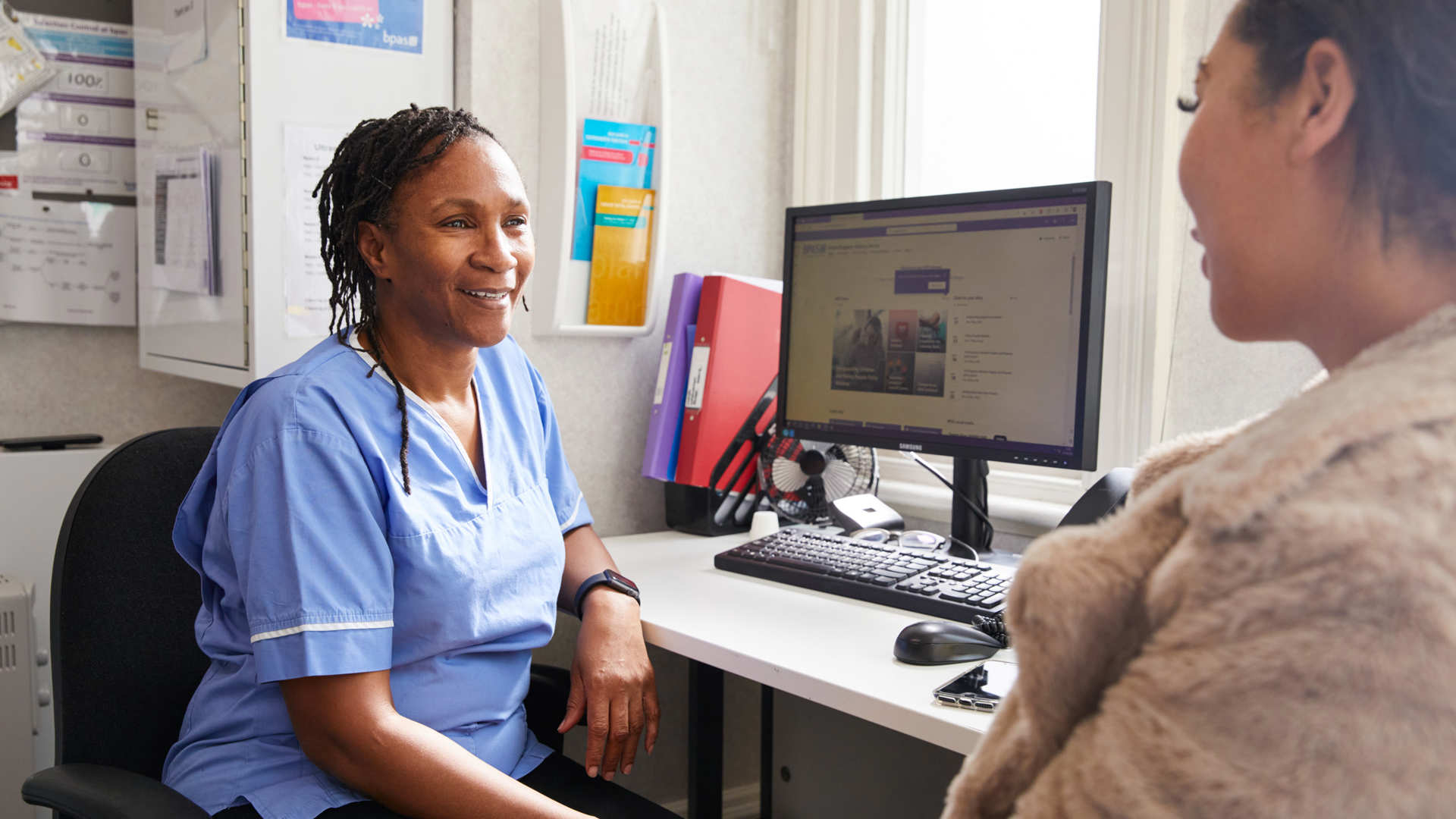 Support for Young Women Considering Abortion
It is recommended that younger clients are accompanied by a parent, if you both feel comfortable with this. If your daughter prefers, a partner or close friend could provide support on the day instead of a parent.
Legally, it is the young woman who must make the final decision whether or not to have an abortion. We always see the woman on her own during the consultation to make certain that she is happy with her choice. The less pressure that the young woman feels from her support network to make a particular decision, the easier it is for her to understand all her options and for us to help her.
It may help to know that:
No contraceptive method is 100% effective and contraception can fail, resulting in unplanned and unwanted pregnancies
BPAS is used to dealing with young people, every year we treat almost 9,500 teenagers
Every year tens of thousands of couples face unplanned pregnancies, regardless of their age
For most women an abortion is safer than having a baby
Having an abortion will not affect the chances of having a baby in the future
Parents: Frequently Asked Questions
You might have lots of questions which we are happy to answer when you call or visit the clinic. We answer some of the things people ask and give links for more information below:
Is there an age limit to how young women can be to have an abortion?

BPAS doesn't treat women under the age of 12.

How much will it cost?

In most cases the cost of an abortion is met by the NHS - call BPAS on 03457 30 40 30 for to find out if this applies. If you prefer to pay for the procedure, price list can be found here.

What are my rights as a parent when it comes to abortion?

The current law protects the child or young woman's right to confidentiality. Therefore, you may not find out if your daughter is considering an abortion. If your daughter has chosen to discuss this with you it could be seen as reflecting her trust in you, if not you may later decide to work on building a more open relationship with your daughter in discussing sex and relationships.
I feel helpless and excluded from what's going on

To some extent, it is unavoidable for parents to feel excluded because the final decision about whether to have an abortion or not must rest with the young woman. You will feel more involved by asking your daughter how she would like you to support her and by respecting her wishes.

Does she have to tell anyone about it?

What a woman says to BPAS staff stays private. If she is sure she wants an abortion and she understands everything that will happen, she can agree to treatment by herself. She won't need to tell anyone else - not even her GP or school. Practically, she may or may not want to inform her family or friends about having an abortion - you should respect that choice.

BPAS staff will respect confidentiality and will not give anyone else this information about her, even if she is under the age of 18, unless she agrees to it. The only time we would need to tell someone else would be if we thought that she was in serious danger. In that case, we would always try to tell her what we were going to do first.

I feel that our relationship has been damaged - what can I do?

We don't pretend that going through the experience is easy. One of the hardest situations can be when you and your daughter don't agree about continuing the pregnancy. It may be helpful for you both to seek advice. If you feel that this experience has highlighted an area that you need to work on, such as discussion with your daughter on sex and relationship matters, you may wish to discuss this after the event when the time is right.

Relate is an organisation that provides professional, confidential relationship counselling and can be contacted on 0300 101 234 or visit the Relate website.

BPAS offers free counselling to help women discuss their feelings after an abortion, click here for more information about counselling after an abortion.

Alternatively you could speak to your GP.
More useful information and resources
Teenage pregnancy
If you have just found out that your teenage daughter is pregnant you can download the teenage pregnancy leaflet from Family Lives, which will give you information and advice. Family Lives has a free helpline for parents, providing parenting advice and parental guidance at 0808 800 2222.