Consultation appointment
Your consultation and medical assessment usually takes place with a nurse or midwife over the telephone.
Clients can bring one person with them to the clinic. They will be allowed into the waiting area with you but due to the size of some of our clinics they may not be able to stay with you. Please be aware that at some point during your time with us we will want to see you alone.
Everything you tell us is kept private. Doctors, nurses and health workers cannot share information about you without your agreement unless they think that you or another person is in serious danger. In these exceptional cases they would try to discuss it with you first.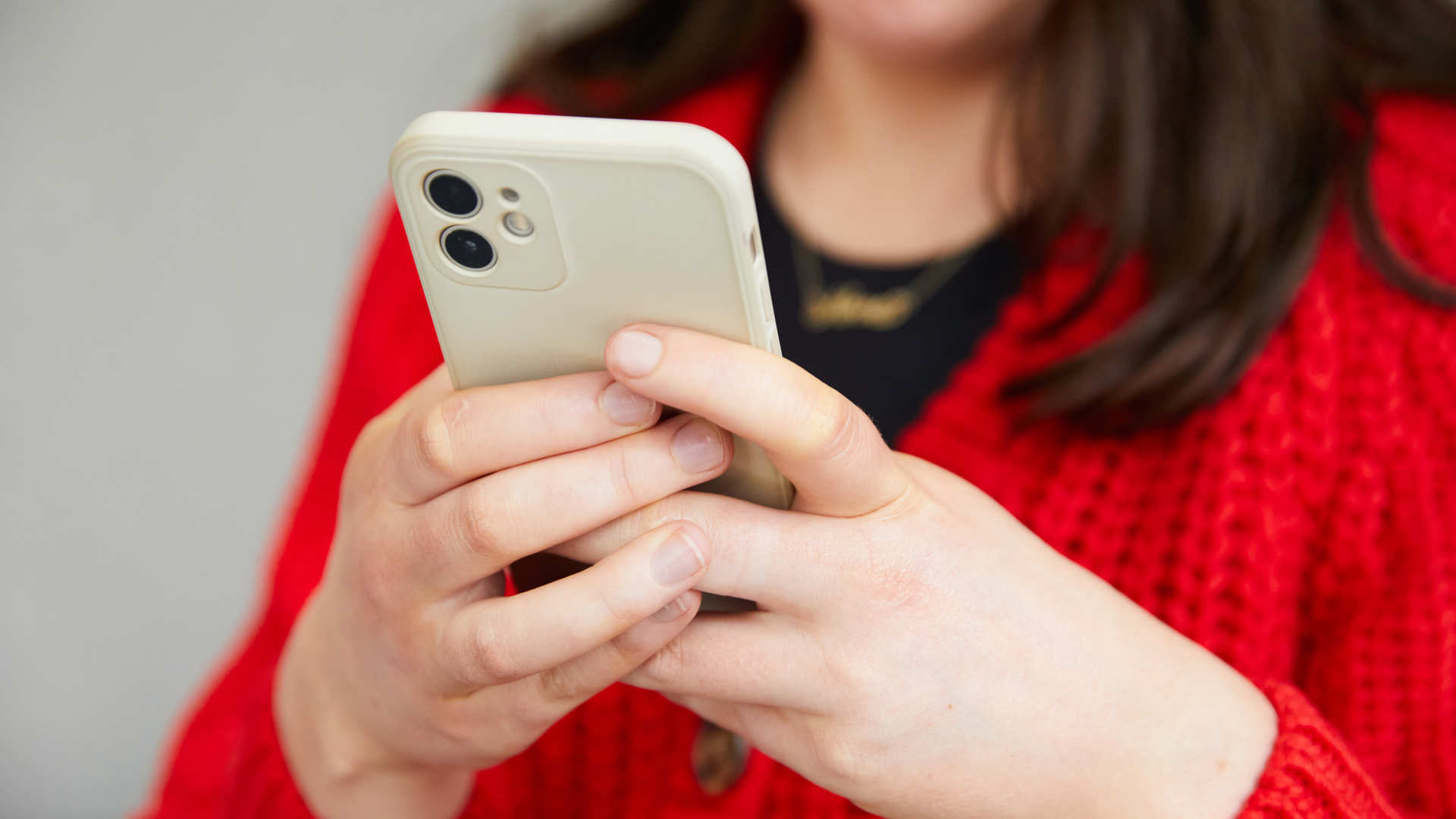 Most women will have a telephone consultation appointment lasting around 40 minutes. During this you need to be on your own, somewhere safe where you can speak openly.
 At the beginning of the call we confirm your personal information and ask some security questions. We then talk about your pregnancy options and if you decide to end the pregnancy we undertake your medical assessment, discuss your treatment options, book your treatment and formally consent you for treatment. We also talk about your future contraception needs and STI testing.
Although your treatment booking is based on the information given during your telephone consultation, an ultrasound scan may be necessary to confirm that your treatment can go ahead.  You may need a finger prick blood test before treatment begins. We check the information discussed over the phone with you and confirm your consent to treatment.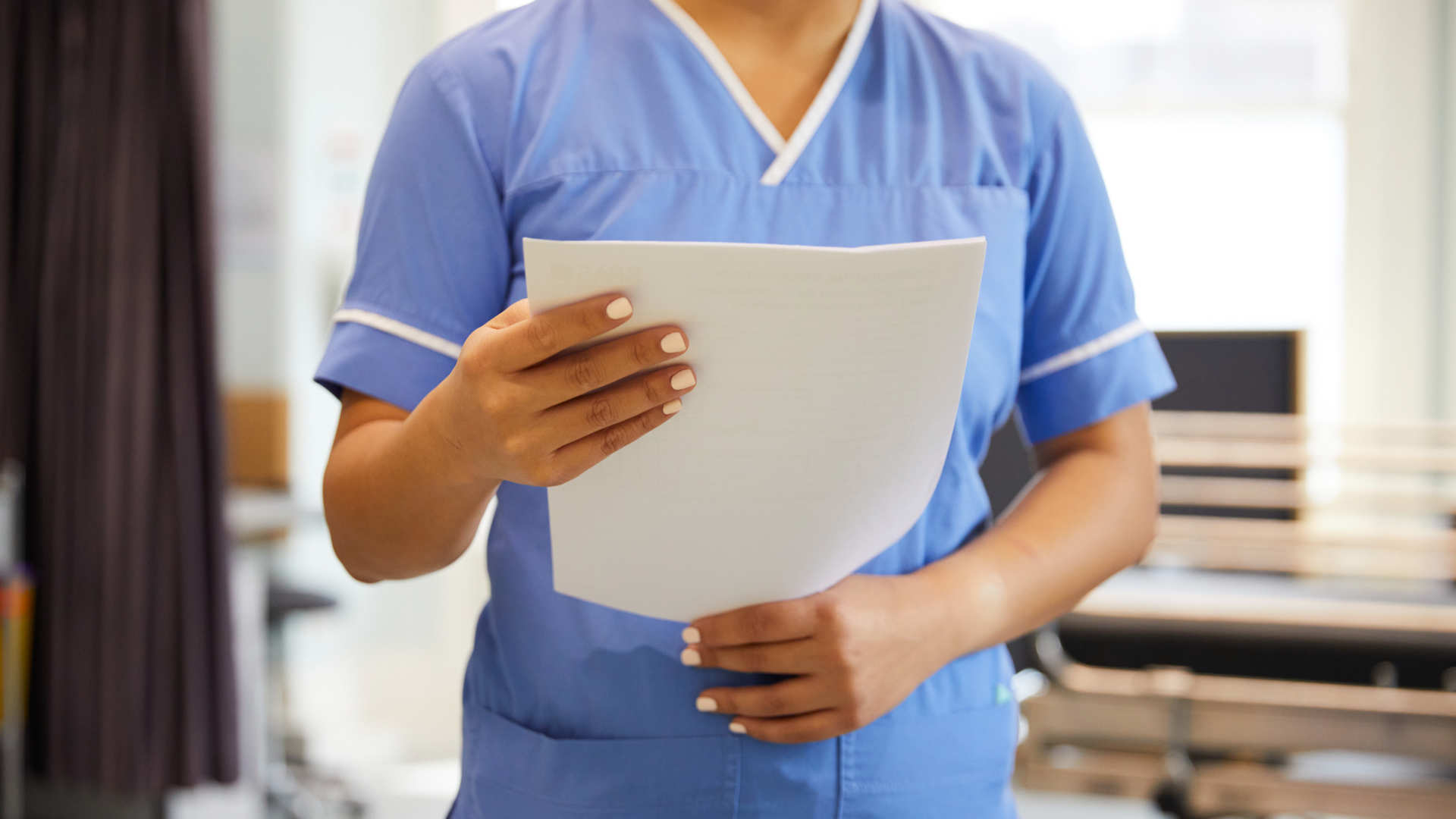 Based on the answers you gave when you requested an appointment for treatment, we may need to scan your pregnancy before your telephone consultation.
You may need an ultrasound scan to date the pregnancy and confirm that your planned treatment is suitable. Sometimes the pregnancy is so early that we cannot see it on an ultrasound scan on your tummy, so we may need to insert a small ultrasound probe into your vagina.
If we can't see the pregnancy on a vaginal scan, we cannot be sure that the pregnancy is developing inside the uterus (womb). On rare occasions this may indicate an ectopic pregnancy (pregnancy of unknown location), where the pregnancy grows outside the uterus.
If a miscarriage is suspected, we will discuss your thoughts and options and provide information about your care.

You will be seen on your own to talk privately about the pregnancy and decide whether to:
If you still feel unsure, need more time to come to a decision or want to speak to a counsellor in depth, we can arrange this when you call to book.  If you want to end the pregnancy we will begin your medical assessment.
"I just wanted to send a note of heartfelt appreciation for the time and advice Eleanor gave to me during our consultation. The treatment is all done now... I can't thank you enough for your warmth, personalised approach and putting my mind at ease."

Medical assessment
To ensure that treatment is suitable and safe for you, we may need to carry out some tests. We will:
Ask you about your medical history
Check your weight and height
If you attend at our clinics we may
Give you an ultrasound scan on your tummy (if necessary)  (for early pregnancy a small probe may be placed in your vagina)
Take your temperature

If you are not sure if you have rhesus negative blood, we will check with a finger prick blood test. If you have rhesus negative blood you will be advised to have an Anti-D Injection following your treatment. 
We may need to check for anaemia through a finger prick test, and occasionally require a blood sample for other tests.
After a surgical abortion or a medical abortion from 10 weeks gestation, the pregnancy tissue is collected and stored separately from other clinical waste, before being sent for incineration (burning). It is destroyed completely. Your pregnancy remains may be collected together with others in a shared receptacle for disposal. If you would prefer that your pregnancy remains are collected separately, please tell us before your procedure. If you have any specific wishes about how you would like the remains to be disposed of (such as burial or cremation) please discuss this with a member of staff before your treatment takes place.
If you have an early medical abortion (up to 10 weeks gestation), you will pass the pregnancy remains at home or another place of your choosing. You can decide how you wish to dispose of the pregnancy remains. They can be flushed down the lavatory, or wrapped in tissue, put in a small plastic bag and placed in the dustbin. If you plan to bury or burn the remains, ask a member of staff and they will give you some information how you can safely do that. If you prefer you can arrange to bring the remains to a BPAS clinic and our staff will dispose of them for you in the same way we would following a surgical abortion.
If you have any other questions about the disposal of pregnancy remains, please ask.

If you attend a BPAS clinic, you may have the opportunity for STI testing. If you have the abortion pill under 10 weeks, you may have the option to receive an STI test in your treatment pack. If you have symptoms that suggest you may have an STI, please visit your GP or GUM /Sexual Health Service. Please visit www.nhs.uk or call the NHS National Sexual Health Helpline on 0300 123 7123 for information on local STI testing and advice in your area.
We will discuss your contraceptive options during your telephone consultation. You can get pregnant almost immediately after an abortion, so it is important to have your method of contraception ready.
Almost all contraceptive methods can be started on the same day as treatment if you have a surgical option, and as soon as the pregnancy has passed if you opt for medical treatment.
If you are having an abortion pill by post treatment and are considering a hormonal contraception method, you will need to supply a blood pressure measurement from within the last year during your telephone consultation. Click for details where to get blood pressure readings.
If you are attending one of our clinics, we can check your blood pressure in clinic.
You can ask all the questions you need during your telephone consultation.
During the COVID-19 outbreak, if your pregnancy is up to 10 weeks' gestation you will most likely be offered abortion pill treatment (unless it is not safe or suitable for you to complete the treatment at home).
The type of treatment you will have depends on how many weeks pregnant you are and the results of your medical assessment. We will answer your questions and help you choose your preferred treatment type. We will then arrange for your treatment.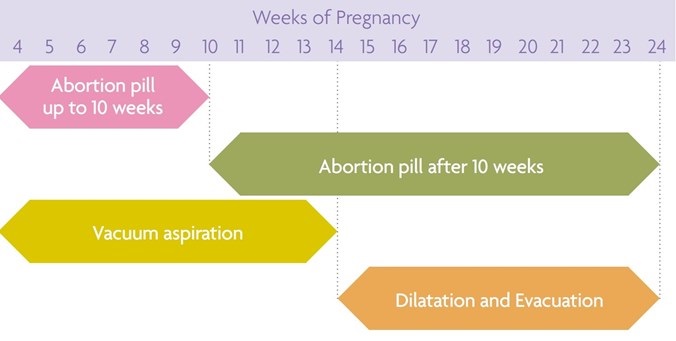 We will explain the known risks and complications of any treatment that is offered to you.  All of your questions are answered.  You will need to verbally consent to indicate that you understand the potential risks of your treatment and the nurse will sign to consent to treatment on your behalf.