Our ambition:

A future where every woman can exercise reproductive autonomy and is empowered to make her own decisions about pregnancy.
Throughout this annual review of our work you will see what we do and how many people we support.
Our mission:

To remove all barriers to reproductive choice while advocating for and delivering high quality, woman-centred reproductive health care.
We put our clients at the centre of our organisation, whether we are:
providing support and information during a consultation
holding a woman's hand while she undergoes treatment
delivering high quality, evidence-based clinical care
talking to NHS Commissioners about best practice in reproductive healthcare
helping politicians understand the services women need and why
providing a voice for our clients within the media
campaigning for the removal of barriers to reproductive healthcare to ensure all women can make their own choices in pregnancy
conducting research to further women's reproductive choice across the UK
During the year 2019-20 we cared for more women than ever before and secured far reaching legal changes to enable us to deliver even better care to women. We undertook more research in our field than ever to support our services and advocacy, and we invested in our people and our systems.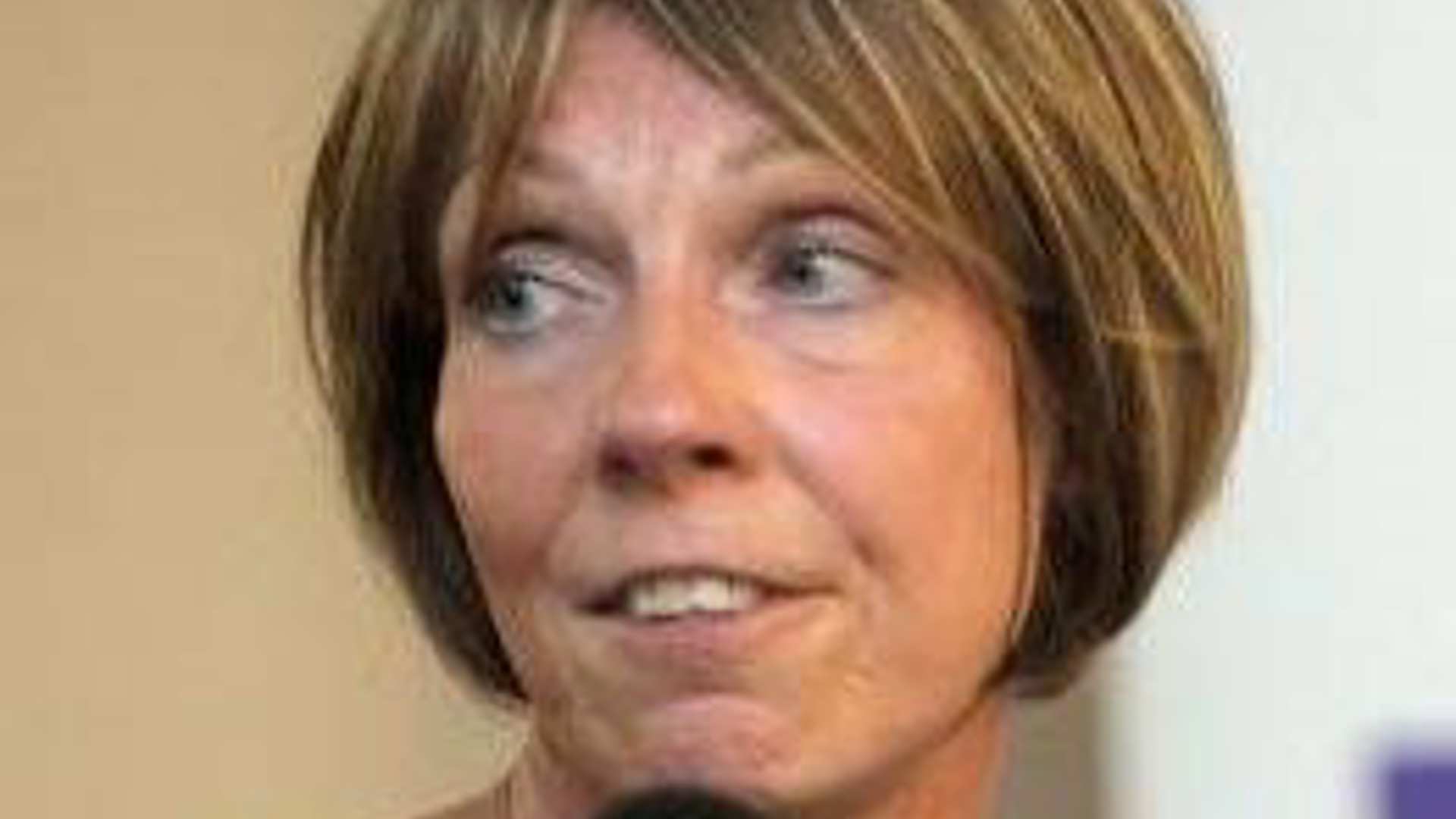 We trust women to make decisions about their lives, and they can trust us to provide them with the highest quality care and to fight for the legal and policy changes needed to deliver reproductive choice.
Ann Furedi, Former BPAS CEO
We are the UK's leading reproductive independent healthcare charity
We provided support and care to more than 100k people during 2019-20
Introduction
British Pregnancy Advisory Service (BPAS) exists to support and enable women to make their own reproductive choices. Where the services women need do not exist, we create them. Where barriers prevent women accessing reproductive healthcare, we remove them.
We believe women are the ones best placed to make their own choices in pregnancy, from the contraception they use to avoid pregnancy to how they give birth, and need unbiased, evidence-based information to support those decisions and high quality services to exercise them. We advocate, campaign and educate in order to improve understanding of women's needs and to defend and extend reproductive healthcare services in the UK.
We've been providing woman-centred reproductive healthcare for more than 55 years, mostly on behalf of the National Health Service. During this year we were commissioned by 271 organisations across the UK, including the UK Government to provide care for women travelling from Northern Ireland to England and Wales for treatment.
Supporting record numbers of women needing our help.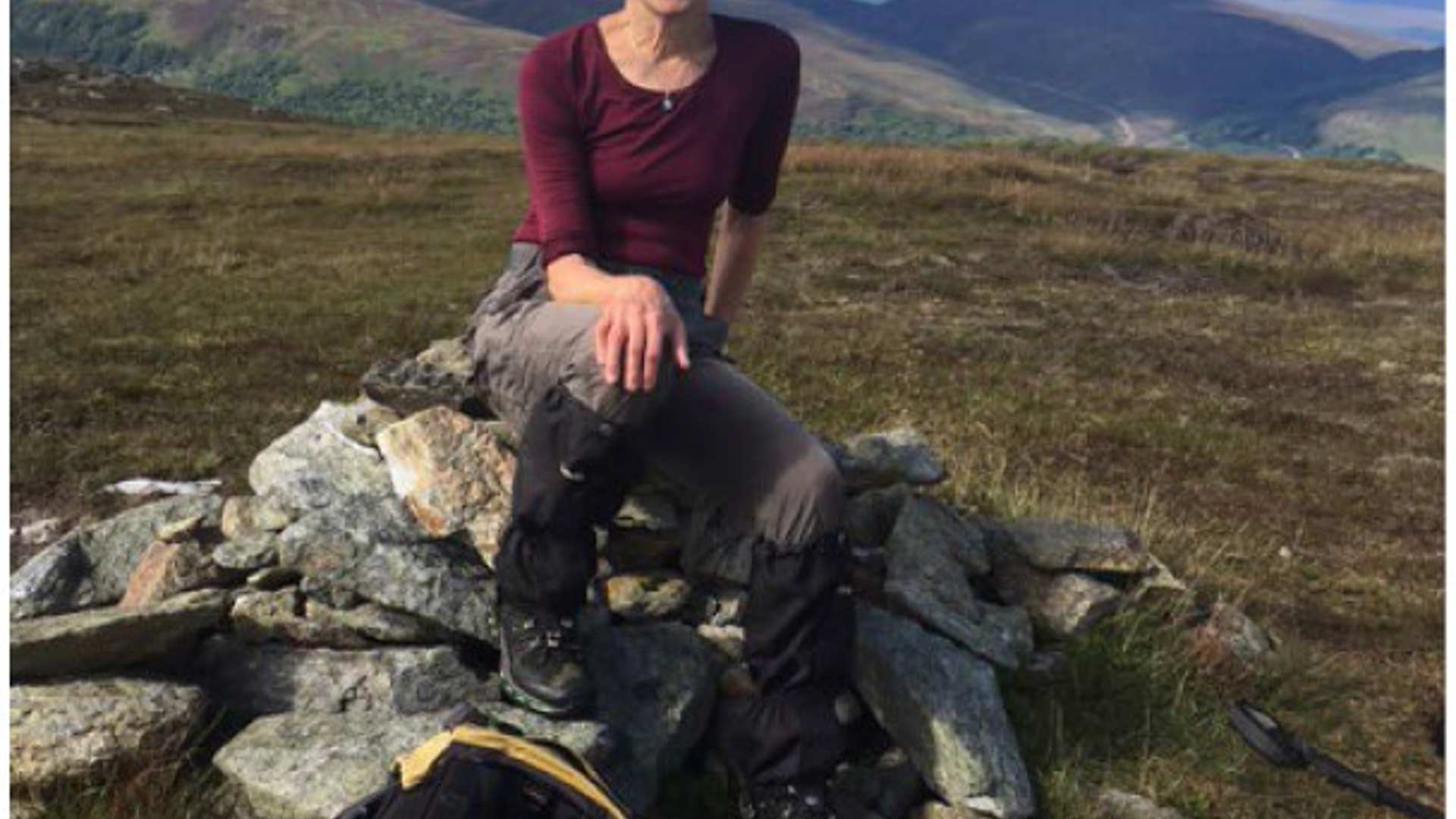 For the first time, we supported more than 100,000 clients facing an unplanned pregnancy or a pregnancy they could not continue, through a network of 80+ centres across Britain. At the end of this financial year the world began to understand the devastating impact of the global pandemic COVID-19. This annual review covers the services and activities we delivered throughout the year including the challenges we faced as the pandemic struck the UK and how we rose to them.
Throughout this period, BPAS also continued to advocate and campaign on the behalf of women who use and may need to use our services in the future. Much of our campaigning focused on securing support for the decriminalisation of abortion across the UK. While safe and publicly funded abortion care has been accessible for many years in Britain, it still remains the only healthcare procedure to require legal authorisation from 2 doctors and the 1967 Abortion Act places a number of restrictions on the way in which we can provide care. In Northern Ireland, termination of pregnancy has long been unlawful, however BPAS played a key role in securing the decriminalisation of abortion for women in the country in October 2019. We continue to campaign for full decriminalisation across the UK as only this affords women the right to make their own reproductive healthcare decisions and enables healthcare professionals to deliver the highest quality care and support. The decriminalisation of abortion in Northern Ireland enabled us to launch our ground-breaking, telemedical abortion service Pills by Post to women in NI. Establishing this service was also instrumental in our response to the COVID-19 pandemic, enabling women to receive their treatment in the safety of their own home, which we will detail later in this review.
There is still much work for us to do in improving existing services, delivering care in innovative ways, reducing waiting times and preparing for a decriminalised framework which will enable us to create woman-led services using different pathways. But we also need to explore other areas of reproductive healthcare where women are poorly served. BPAS was established in 1968 to deliver a not-for-profit abortion service which the NHS either could not or would not provide, meaning women either could not access the care they needed or were forced to pay high prices to do so. In 2020, we believe women needing fertility services and support would also benefit from BPAS' approach to woman-centred and evidence based care; we have worked this year to establish affordable IVF services that can be funded by the NHS or directly by clients, and are preparing to launch this service in 2021.
Objectives & Activities 2019-20
Advocacy, Policy & Campaigning
BPAS has played an instrumental role in fostering pro-choice support in this country, leading a coalition of women's health and advocacy organisations advocating for change and supporting parliamentary champions of progressive reform. We also campaign for women's reproductive choices across the spectrum – from ensuring access to all forms of contraception to supporting women's decisions around birth. For us, prochoice means supporting women's choice to have and continue pregnancies as well as to end them, and we work to ensure women are able to fulfil their reproductive goals.
2019-20 Activities
We lead the We Trust Women campaign to secure the decriminalisation of abortion across the UK. In June 2019 we advocated for a parliamentary bill to remove abortion from the criminal law in Northern Ireland, briefing MPs and ensuring our supporters made their voices heard. Abortion was decriminalised in Northern Ireland in October 2019, and we established a temporary Pills by Post service to support women while services were not yet available at home.
The establishment of the NI service meant we were well placed to extend this framework to the rest of the UK when COVID-19 struck in March. We successfully advocated for the Secretary of State for Health and Social Care to approve the use of the first medication for early abortion, mifepristone, at home, to eliminate the need to access a clinic during a public health emergency. We drew on our extensive network of stakeholders and allies to campaign alongside us to secure this essential framework that we knew would protect women's health during the pandemic. We then played a key role with colleague from the Royal College of Obstetricians & Gynaecologists in developing the clinical guidance to support implementation.
We were part of the NICE abortion guideline group on evidence-based care and also made headway with our campaign to introduce buffer zones around clinics, with a zone introduced outside one of our largest centres. We successfully campaigned for the removal of a non scientific 'fertility drip' from sale across the UK and for a Clinical Commissioning Group to drop its refusal to provide funded care to single women on the non-evidence based assertion that their parenting would be poorer. We also secured a commitment from the Department of Health and Social Care to investigate issues accessing effective pain relief during childbirth, with widespread media coverage. We continued to press for the fortification of flour with folic acid to reduce the incidence of neural tube defects, for the reclassification of Emergency Hormonal Contraception so it can be sold directly from the shelf, and to protect women from further screening and regulation of their choices by non evidence based policies to reduce the incidence of Fetal Alcohol Spectrum Disorder (FASD)
We established the Centre for Reproductive Research and Communication (CRRC), a collaboration uniting our clinical and social sciences work to bring a woman-centred perspective to issues across the reproductive life course. Our Wellcome Trust funded WRISK project aimed at improving women's experience of risk communication reached thousands of women, and our findings have started informing discussion and practice.
Through our research collaboration and student supervision, we have strengthened relationships with academic partners including Imperial College London; LSHTM; Lancaster University; Cardiff University, University of Chicago, Illinois; University of California, Irvine; and the University of Kent. We are co-hosting a PhD student from the University of Kent for the duration of their studies. Our research underpins both our advocacy and our service delivery, and aims to drive improvements in abortion and related care in the wider context.
Continuous improvement to abortion services
In 2019-20 we supported more than 100,000 women facing an unplanned pregnancy or a pregnancy they cannot continue. We provided abortion treatment to approximately 85,000 of those women. We want to ensure as many women as possible can access BPAS services or services developed to our standards, and that those standards are exacting. We will focus on continually improving the care we offer to women, ensuring that our services are as accessible as possible within the current legal framework.
2019-20 Activities
Reviewed the effectiveness of BPAS structural and governance models to support our ambitious change
programme
Successfully implemented a new Information Governance Policy and Process across the organisation
Extended and expanded BPAS service provision to increase access to BPAS' high quality services
Opened the following sites:
| | |
| --- | --- |
|   | Wolverhampton |
| New Registered Locations | New Satellite Locations |
| Stratford-upon-Avon | Amersham |
| Shrewsbury | Slough |
| Manchester West | Coventry |
|   | Nuneaton |
|   | Bradford |
|   | Wemouth |
|   | Walsall |
Reviewed the performance and design of our Contact Centre to ensure it can adapt and flex to BPAS service design in the future.
Demonstrated achievement of BPAS clinical governance priorities to provide a safe, effective, responsive, and satisfactory service:

Significant reduction in number of incidents which required investigating during 2019-20. We investigated 30 vs 43 during 2018-19.
Decline in perioperative and early pregnancy complications pathway errors due to targeted educational and policy interventions.
Improvement in frequency and accuracy of incident reporting.
Reduction in the frequency of high risk of incidents from 4.5% in 2018-19 to 1.9% in 2019-29, continuing the downward trend from the previous year.
Successful implementation of 'skills and drills' to increase staff ability to recognise and appropriately manage emergencies.
Integrating key recommendations from the NICE guideline on abortion care in to standard BPAS practice.
Maintaining a low complaint rate (0.07%) and high satisfaction rate (9.7/10).
A variety of different initiatives were investigated and implemented to address this objective. During this year we achieved significant progress towards consistently achieving national targets for access to later surgical abortion. This work will continue into 2020-21.
Developed a new BPAS aftercare service to meet the needs of service users and the organisation. We designed and implemented a new in-house aftercare service which provides a seamless service to our clients staffed by nurses and other staff dedicated to the aftercare service.
A variety of activities for this objective began during the year. We engaged with staff, other internal and external stakeholders.
We developed a demonstration project of early medical abortion without routine ultrasound scan which was on target to begin in May.
During March 2020 we escalated implementation of the 'Scan as indicated' project as a necessary response to the COVID-19 pandemic.
Make BPAS a centre for reproductive healthcare
We have transformed the delivery of abortion services in the UK and we are ambitious to improve other areas of care. We want to become a centre of reproductive healthcare, building on the services we already deliver.
2019-20 Activities
We recruited a Director of Embryology, Dr Marta Jansa Perez who joined BPAS to lead the development and implementation of BPAS Fertility Services due for launch in early 2021.
We have been advocating for reclassification of emergency contraception and looking to develop other BPAS branded medicines alongside other items such as branded pregnancy tests.
98% of the services we provide on behalf of the NHS through arrangements with 271 commissioning organisations. We were awarded the sole contract for NHS Black Country which provides care to approximately 6,000 service users each year.
BPAS provided 39% of all abortions undertaken in England and Wales during calendar year 2019, an increase of 4%.
We performed 52% of all NHS funded abortions in England & Wales during calendar year 2019, an increase of 4%.
We delivered 29,906 contraception services.
We performed 86,757 sexually transmitted infection tests.
Modernising our business and technology infrastructure
We invested in our technology infrastructure and in the modernisation of back-office processes and practices to bring these in line with BPAS' clinical excellence, freeing up staff time to focus on the needs of our clients.
2019-20 Activities
Our Digital Strategy and subsequent implementation of its work streams has been one of our biggest investments during 2019-20. Below is a highlight of some of the successes achieved.
Updated all out of date hardware, upgraded to Windows 10 across our whole network and implemented a secure server estate.
Sourced updated solution for technical storage.
Sourced an implemented mobile working solutions including desk to desk video.
Upgraded our Mitel telephony system.
Implemented an IT Service Desk solution with unique ticketing and a central register of incidents and service requests.
Created and appointed a new post of Digital Training Manager to support the Digital Change Programme.
Launched a new, refreshed intranet.
Appointed a specialised cyber security company to monitor our infrastructure 24/7 and to provide specialist and immediate advice and support in the event of a major cyber incident. This represents a significant improvement in our cyber defences.
The speedy deployment of equipment to enable large numbers of BPAS staff to work from home in response to the COVID-19 lockdown using secure IT solutions.
This enterprise system build has been designed as an electronic patient record (EPR) to replace paper patients notes at BPAS. The implementation of this system will provide streamlined, standardised business and clinical processes across our organisation. This system will also provide robust governance of patient data. Much of the design, develop and build work has been completed for implementation of this year ready for test and implementation during 2020-21.
We reviewed our existing training recording system to ensure timely and accurate reporting to managers
and the organisation.
Redesigned the Learning & Development Department and recruited an interim Learning & Development
Lead to develop training strategy for implementation during next financial year.
Funding is received through fees charged for abortion and other sexual health services provided to NHS and individual paying clients.
The net expenditure for the year amounted to £495,000 (2018/19 - £151,000 net income). Total income was £39,237,000, representing a 14.1% increase over 2018/19 (£34,383,000). This was achieved through an increase in fee income of 13.4%, an increase in grant income £284,000 and stable investment income. Operating costs (Total Resources Expended) were £39,721,000 (2018/19 - £34,222,000), an increase of 16.0% on a like-for-like basis. This increase was due to significant further investment in service delivery, people, unit equipment and infrastructure.
Net cash provided by operating activities was an inflow of £1,219,000 compared to £935,000 in the prior year. This cash inflow together with the proceeds from the sale of Fixed Assets of £13,000 contributed to capital expenditure totalling £1,866,000. 
Total funds £14,482,000 (2018/19 - £14,311,000) increased as a result of a net deficit of £495,000 (2018/19 - surplus £161,000), a loss on the sale of Fixed Assets £11,000 (2018/19 - £6,000) and a gain on revaluation of properties £667,000 (2018/19 - £155,000).
The Board's objective is to generate modest surpluses in order to facilitate investment in the infrastructure of the Charity, and to develop and then maintain sufficient General Reserves to mitigate cash flow risks and seasonality in the profile of income. The Trustees monitor the level of reserves, and at the year-end consider that the current level of General Reserves is more than adequate to mitigate cash flows and seasonality of income. £2,182,000 is held in General Reserve (2019 - £2,437,000) and £Nil in Restricted Reserves (2019 £Nil).
The remaining reserves (Revaluation and Designated Reserves) total £12,300,000 (2019 - £11,874,000). The BPAS Board previously adopted a policy to designate reserves equal to the historic value of Fixed Assets used for the provisions of the Charity's services. During 2019/20 the BPAS Board reviewed the Reserves Policy in accordance with current Charity Commission guidance to a risk based policy enabling the organisation to safely reduce designated reserves in order to invest in solutions recommended in the Strategic Risk Register.
The Trustees have considered the major risks to which the Charity is exposed, in particular those related to operations and finances of the Charity, and believe there are adequate systems in place to manage the exposure to major risks. These risks include:
credit and liquidity risk, which is mitigated by payment being received in advance for services in some cases, as well as having an agreed bank overdraft facility;
an unstable economic climate and the drive down of costs in the NHS, together with competitive pressure, which is mitigated by continually reviewing service delivery and implementing and delivering efficiency savings across the service;
and changes in the law relating to abortion, which is mitigated by working with and educating the policy makers.
The Trustees' Risk Assessment Document is updated regularly and was last updated in 2019/20.
Fundraising
Section 162 of the Charities Act 2011 requires charities to make a statement regarding fundraising activities. Although we do not undertake widespread fundraising from the general public, the legislation defines fund raising as "soliciting or otherwise procuring money or other property for charitable purposes". Such amounts
receivable are presented in our accounts as 'voluntary income', and includes legacies.
In relation to the above we confirm that all solicitations are managed internally, without involvement of commercial participators or professional fundraisers, or third parties. The day-to-day management of all income generation is delegated to the executive team, who are accountable to the Trustees.
The Charity is not bound by any regulatory scheme (however the Charity is registered with the fundraising regulator and complies with the relevant codes of practice).
We have received no complaints in relation to fundraising activities. Our terms of employment require staff to behave reasonably at all times, as we do not approach individuals for funds we do not have to particularise this to fundraising activities, nor do we consider it necessary to design specific procedures to monitor such activities.
Future Plans
At the end of this financial year review, we begin to see the impact the COVID-19 pandemic is having on the world and healthcare in general. It is evident to us that healthcare has changed radically and irreversibly as we shift towards telemedicine as a safe and acceptable way of delivering essential services. Our strategy to develop telemedical abortion for decriminalisation of abortion in Northern Ireland put us at the forefront of this change and enabled us to respond swiftly to meet women's needs across the UK.
BPAS will continue to innovate and provide services with the client at the centre of everything we do.