Our Ambition

A future where every woman can exercise reproductive autonomy and is empowered to make her own decisions about pregnancy.
Throughout this annual review of our work you will see what we do and how many people we support.
Our mission:

To remove all barriers to reproductive choice while advocating for and delivering high quality, woman-centred reproductive health care.
We put our clients at the centre of our organisation, whether we are:
providing support and information during a consultation
holding a woman's hand while she undergoes treatment
delivering high quality, evidence-based clinical care
talking to NHS Commissioners about best practice in reproductive healthcare
helping politicians understand the services women need and why
providing a voice for our clients within the media
campaigning for the removal of barriers to reproductive healthcare to ensure all women can make their own choices in pregnancy
conducting research to further women's reproductive choice across the UK
During the year 2020-2021 we cared for more women than ever before and secured far reaching legal changes to enable us to deliver even better care to women.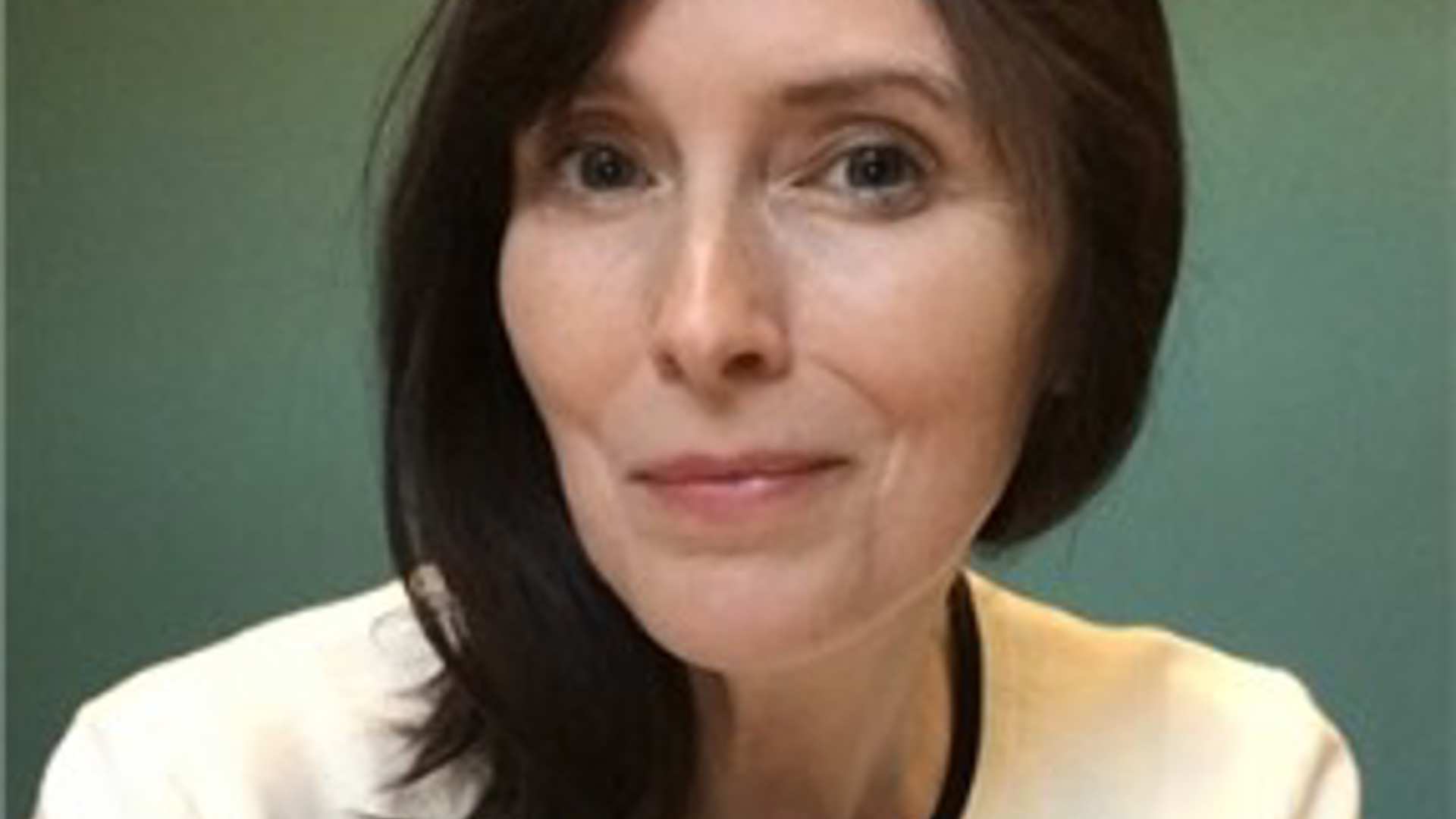 Providing women with access to telemedical abortion care has protected their health during the pandemic, enabling our clients to obtain safe, effective services during a public health crisis. But more than that - it's actually improved the care we can offer women by enabling them to access treatment at the earliest gestations. Abortion is an extremely safe procedure but the earlier it can be offered for a woman who is sure of her decision, the better for her physical and mental health.
At BPAS, we didn't need a pandemic to know that the ability to access early abortion at home would be transformative for women - particularly those in the most challenging circumstances. Forcing women to attend clinics when it isn't clinically required impacts those who live considerable distances away and rely on public transport, women with childcare commitments or precarious employment, as well as those in abusive relationships whose movements are closely watched. Women in these circumstances were previously left with little choice but to access pills illegally online - with legal, supportive services now available we know requests to online providers have dried up.
The Government is currently considering whether to retain this service or re-criminalise early abortion at home. At a time when the whole healthcare sector is under such pressure and given the huge improvements we have seen as a result of being able to
provide abortion in this way, it would be a travesty if this was taken away from women who need it.
Clare Murphy, BPAS CEO
We are the UK's leading reproductive independent healthcare charity
We provided support and care to more than 100k women during 2020/21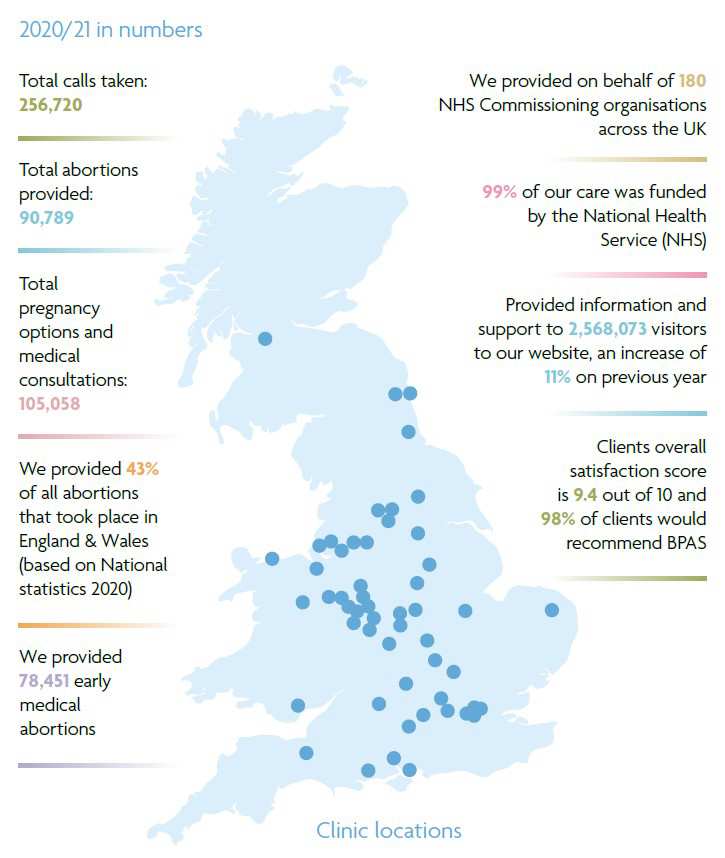 Introduction
The British Pregnancy Advisory Service (BPAS) exists to support and enable women to make their own reproductive choices. Where the services women need do not exist, we create them. Where barriers prevent women accessing reproductive healthcare, we remove them.
We believe women are the ones best placed to make their own choices in pregnancy, from the contraception they use to avoid pregnancy to how they give birth, and need unbiased, evidence-based information to support those decisions and high quality services to exercise them. We advocate, campaign and educate
in order to improve understanding of women's needs and to defend and extend reproductive healthcare services in the UK.
We've been providing woman-centred reproductive healthcare for more than 54 years, mostly on behalf
of the National Health Service. During this year we were commissioned by 180 organisations across the UK, including the UK Government to provide care for women travelling from Northern Ireland to England and Wales for treatment.
Supporting record numbers of women needing our help.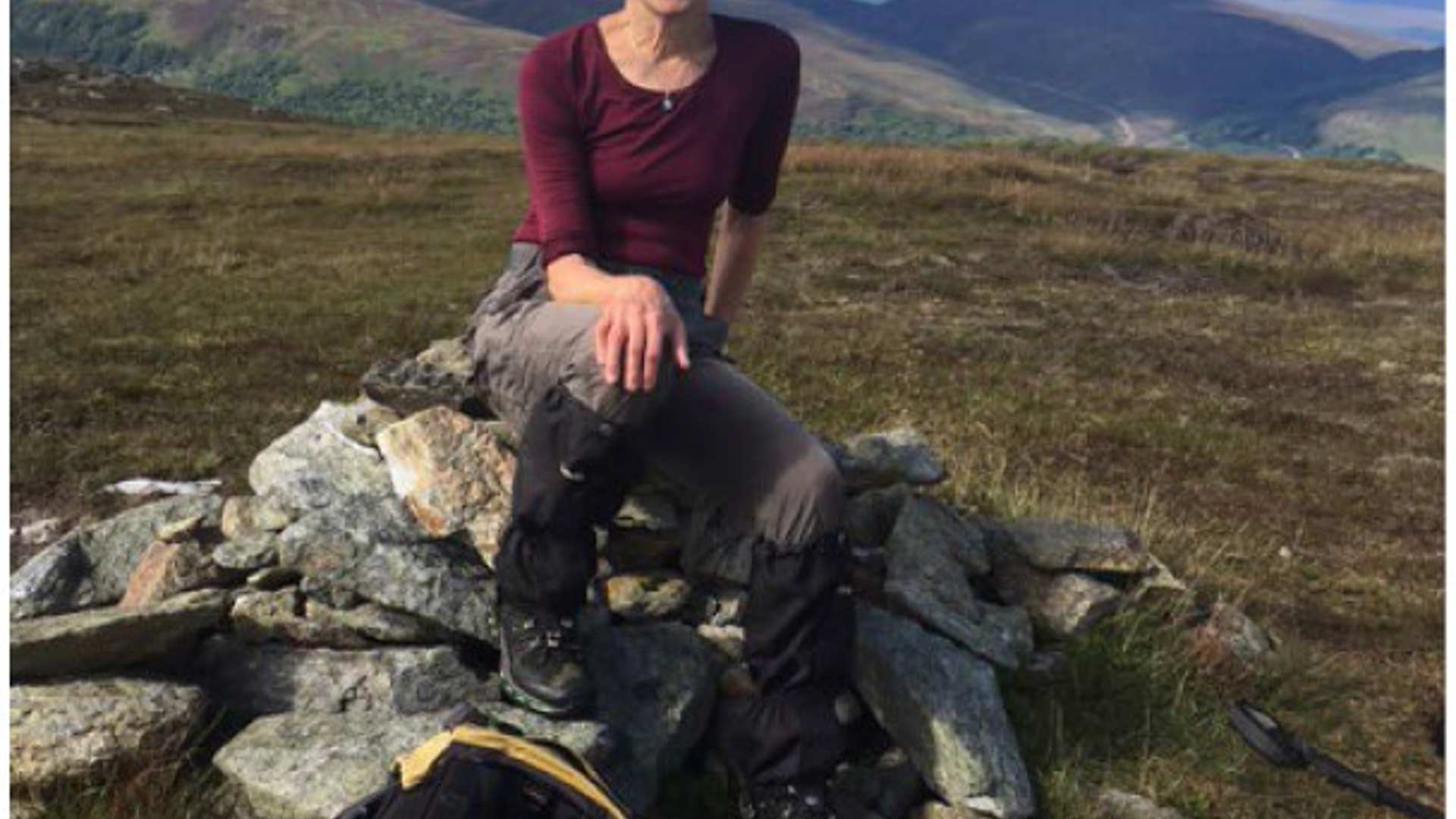 Our organisation has undergone the most significant changes in our 50-year history in the last 12 months – it has been intensely challenging, but we feel proud we've been able to continue to care for tens of thousands of women at such a difficult time.
We are not scared of change if it means we can ensure our clients can continue to access the high quality reproductive healthcare they need. We know one of the key markers from women's perspectives of a quality service is swift access to care and this remains our most important goal. The key to delivering this lies with ensuring we have the frontline healthcare practitioners to support women, and so we have been recruiting significant numbers of nurse and midwife practitioners over this last year.
We have redesigned our operational model to enable as many clients as possible to access care from the comfort and safety of their own homes. We are delivering the majority of consultations via telemedicine, which is significantly more convenient for many women. More than half of our clients who have a teleconsultation at BPAS are also now able to access a fully telemedical service, receiving medications in the post without needing to travel unnecessarily to a clinic. We have created an operational structure that future proofs our organisation with five Telemedicine hubs spread across the country in addition to our national clinic locations providing in-person services. This model of care is safe and highly acceptable for women.
At the start of the pandemic, England, Wales and Scotland all approved the use of mifepristone at home for early abortion. We have gathered extensive data on the safety and acceptability of this service to inform decisions being made by all 3 nations on introducing this temporary measure permanently. We are still waiting for the final decision, but we are hopeful the evidence speaks for itself that this service is preferred by many women and best meets their needs.
And amid all this, we have also made huge headway with developing our long planned fertility service. We began building our of state-of-the-art Fertility hub and clinic in London, and are confident the service will launch before the end of 2021. The development of BPAS Fertility absolutely demonstrates our commitment to removing barriers and improving access to all areas of reproductive healthcare in the UK.
If this year has shown us anything, it's that we can't always predict what may be ahead. But we do know that our organisation's shared values and absolute commitment to supporting women's pregnancy choices is what both binds us and guides us. We are on a journey to build a BPAS that will support even more women, and even more of their needs. Whatever we do will be underpinned by our belief in the absolute importance of delivering reproductive choice for women.
Objectives & Activities 2020-21
Advocacy, Policy & Campaigning
BPAS has played an instrumental role in fostering pro-choice support in this country, leading a coalition of women's health and advocacy organisations advocating for change and supporting parliamentary champions of progressive reform. We also campaign for women's reproductive choices across the spectrum – from ensuring access to all forms of contraception to supporting women's decisions around birth.
For us, pro-choice means supporting women's choice to have and continue pregnancies as well as to end them, and we work to ensure women are able to fulfil their reproductive goals.
Continuous improvement in abortion services
It has been a challenging year for all organisations involved in the delivery of healthcare. Despite this, we delivered care directly to more than 100,000 women.
To ensure we were able to deliver our essential services while keeping our clients and staff safe especially during lockdowns, our operating model of predominantly clinic-based services was redesigned.
We had already developed and implemented a fully telemedical early abortion service for delivery to clients in Northern Ireland following decriminalisation of abortion there in October 2019. As a result we already had the clinical guidelines, training and suppliers to deliver the telemedical EMA "Pills by Post" model.
We secured permission from the Secretary of State for Health and Social Care to deliver this model by working in coalition with a range of other healthcare providers, expert groups and royal colleges. Once the legal changes had been introduced, BPAS was able to offer the "Pills by Post" service across England and Wales within a matter of days.
This huge shift from in-clinic to telemedical services could not have been achieved without the commitment of our staff, who went above and beyond to delivering high-quality abortion care throughout this pandemic without any degradation in our client satisfaction score.
2020-2021 Activities
We developed, tested, launched and evaluated a fully telemedical EMA service (Pills by Post). Prior to the pandemic, fewer than one in five consultations performed at BPAS were telemedical, with medication collected at the clinic.
Within 10 days of the permission from the health minister being granted for women to use the medication at home, meaning it could be sent directly to them, 97% of consultations at BPAS were delivered by telemedicine. This development required significant investment in technology, issuing of laptops and mobiles to 300+ clinical staff who moved from working in-clinic to working from home.
We designed and implemented a new Aftercare model with a dedicated, highly trained cohort of clinical and non-clinical employees focusing on supporting our clients during treatment at home and post treatment. This service required significant investment in digital solutions to ensure we can provide clinical support to our clients 24 hours a day, 7 days per week.
We redesigned our pre- and post-abortion counselling offer to give clients a wider range of choice of how and where they access counselling. We developed a new national counselling team within our Contact Centre which manages the offer across the country, providing both virtual/telecounselling appointments and a wider range of appointment times across the day and week. Face-to-face counselling is also managed by this centralised service, delivering a far more seamless process for our clients.
During the pandemic, many NHS services were unable to see clients face-to-face and women were directed to us and other independent providers. In addition to supporting this increased caseload we provided pre and post-abortion counselling for NHS services as well as clinical aftercare.
Our COVID infection control team has proved an excellent example of both cross-departmental collaboration and iterative learning. Our staff were keen to be educated, share experiences and challenges: each time new guidelines were implemented, we incorporated feedback into updated guidelines. At the start of the pandemic updated guidance was issued regularly as official advice changed rapidly.
Advocacy and campaigning are at the heart of BPAS and we continue our fight for the decriminalisation of abortion across the UK so women can access the services they need in the most clinically appropriate way. We strive for the policy frameworks to ensure women can exercise reproductive choice in all areas –from contraception to infant feeding. We'll also create a research centre for reproductive health so we can explore and advocate for women's health needs across their reproductive lives.
Modernising and transforming our business and technology
BPAS relies on effective Property, HR and IT support services to support critical front-line service delivery. We have invested in a developing and delivering a digital strategy to support the business needs of our charity.
With significant investment and commitment from our staff, we implemented CAS2, our electronic patient notes, in November 2020. This project has been in development for several years.
Implementation of this system has meant we have been able to improve processes and services, enabling a consistent approach and secure environment for BPAS to manage clients.
Finance, Human Resources, including Learning & Development, Recruitment and Procurement departments underwent a comprehensive review resulting in a strengthening of these teams. It was acknowledged that a lack of investment had weakened these support structures, creating a barrier to improvement and innovation. These reviews also resulted in the scoping and building of the following systems:
Finance incorporating online expenses and corporate card processing
Payroll system
HR system
New procedures and processes have been developed or updated and implemented which enable each of these functions to process and manage data more effectively.
The modernisation of these departments has future proofed our organisation, enabling us to identify problems sooner and make - and deliver on - better decisions more quickly.
The establishment of our Telemedical Hubs and a homeworking model for the organisation as a whole meant we needed to restructure. This process enabled us to transfer resources and deliver a framework that enabled the majority of our clients to be cared for at home if that was their preference, with access to in-clinic care for those who required it.
Make BPAS a centre for reproductive healthcare
We continue to transform the delivery of abortion services in the UK and we are ambitious to improve other areas of care. We want to become a centre of reproductive healthcare, building on the services we already deliver. This year has been focused primarily on changing the operational model, however we have also made headway across a range of activities.
2020-2021 Activities
Our Director of Embryology, Marta Jansa-Perez formed a project team and began the complex process of developing the BPAS Fertility Service. The creation of a state-of-the art Fertility Hub and Clinic in London started in early 2020 and is due to begin delivering services to patients before the end of 2021.
We developed a relationship with the young persons' breast cancer charity CoppaFeel! We aim to deliver a variety of joint activities which will benefit our clients in providing additional evidence-based healthcare information which will give them more knowledge about their own bodies, and when to seek further advice and help.
99% of the services we provide on behalf of the NHS through arrangements with 180 commissioning organisations. During the year the English NHS Clinical Commissioning Groups underwent a restructure merging many of the commissioning organisations we deal with. This restructure required us to make significant changes from client booking information to invoicing.
BPAS provided 43% of all abortions undertaken in England and Wales during calendar year 2020
We performed 44% of all NHS funded abortions in England & Wales during calendar year 2020